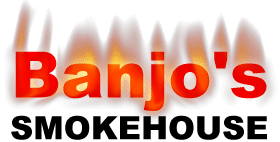 main

about

catering

restaurant

contact us

About Banjo's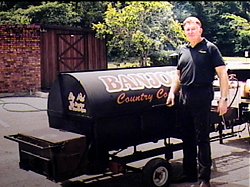 We would like to welcome you to The Banjo's Smokehouse Web site. Banjo's has created a tradition of fine home cooked foods made with the best ingredients for both dine in and catering.
Banjo's Smokehouse has been locally owned and operated for 11 years by Terry and Linda Cooksey. Terry worked at Sears and Roebuck for 28 years. During his last 2 years of employment with Sears he bought Banjo's. Linda has worked for the City of Tallahassee for over 20 years. Both were raised in Tallahassee. Banjo's is managed by their daughter Helen and Husband Thomas. Because of the family oriented environment, Banjo's enjoys a staff of employees with very low turnover. They all strive to make Banjo's a friendly and comfortable place to dine.
We hope you enjoyed your visit to The Banjo's Smokehouse Web site. You are always welcome to contact us if you have any comments or questions.