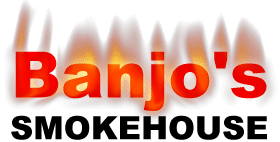 main

about

catering

restaurant

contact us

Have Grill Will Travel



Big Red Sez: Let me cater your special occasion with our own recipe for the finest, fresh seafood and BBQ anywhere. I guarantee my food and service to your satisfaction! All kinds of occasions: Tailgate parties, Business parties, School & Family reunions, Weddings, Bar mitzvahs,Church & Socials, and any other event you can come up with.

Please feel free to print-out, clip and save the coupons at the bottom and Contact Us to place your order.



MEATS
Country fried steak, 2.2 oz portions
Chicken Quarter (Fried, broiled, baked or B-B-Q)
Chicken-3 pieces (Fried, broiled, baked or B-B-Q)
Meat loaf-4 oz
Turkey-3 oz
Turkey-4 oz
Roast beef or smoked beef-4 oz
Smoked pork-4 oz
Ham-4 oz
Pork spare ribs or Beef ribs
Spaghetti with meat sauce
Meatballs (6 Meatballs in gravy or tomato sauce)
Brunswick stew-12 oz
Sloppy joe (with bun)
Chicken and rice w/gizzards or livers or necks
Chicken wings-mild, reg, hot or Banjo's style
Venison (Deer) grilled, country fried, or BBQ
Duck & Wild rice
Pork Chops
Baby Back Ribs
Sausage
Hamburgers & Hotdogs